5 Ways colourful clothing will make you happier
Guest blog post by Natalie Cope and James Foster of Bryt Clothes.  I love their concept and have therefore been delighted to have the opportunity to support their Kickstarter Campaign.
Raise your hand if you've ever felt like one of many. Like you blend into the background and your clothes are lost in a monotony of greys, blacks and whites.
When you dig a little deeper, it's the fashion super powers controlling the shots;  Using their influence to dictate our clothing decisions. Their methods of marketing cause what I dub 'the compliance effect', and instead of being comfortable and confident in our clothes we avoid the stares and glares of standing out from the crowd and we comply.
Well, we have some good news. Bright clothing can help us feel happier and more confident.
So let's dive right in and find the top five colours to make you happier:
The happy super colour is yellow.  Dr. Kanchier says "yellow is linked to this mood because of its brightness and it also gives off a calm energy."  I have to agree, it's super bright. So smile and smell the sunflowers. After all, it's spring!
For a more confident yet relaxed state choose blue. Tones of blue have been shown to slow down heart rate and lower blood pressure. A definite choice for the aspirational business person.
Did anyone say confidence?  I know you need a bout or two every so often – I do. So choose purple, the regal colour shouts confidence.
You can be bright and be accepted. Pink is the colour of love and acceptance. It allows the perfect opportunity to be bold but not too bold.
Last but not least. Orange. I love orange. Orange loves me. A catalyst for creativity and enthusiasm. This colour should definitely be on your radar if you're serious about a better you.
Bright colours are what our new brand Bryt is all about. At Bryt we create only the brightest coloured clothing because we believe that with the right colours at your disposal you can spark a happier and more confident you.  And there are no Jedi mind tricks, either, I Promise!
We are starting of super simple on Kickstarter launching a collection of socks. These will be quickly followed by underwear, swimwear and an entire collection of men's and women's clothing, all promising to be the brightest.
Now you're ready to put a spring in your step. But be careful not to overdo it. A little zest is enough to spark noticeable change. You should start with something small like our super bright pink socks. We promise, whatever colour you choose, there will be a huge smile on your face. Be bright, be bold, create change.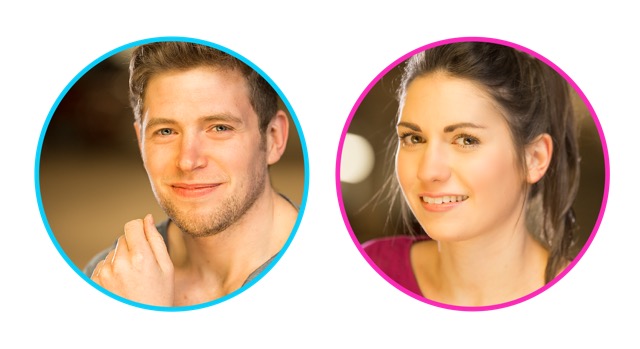 We are Natalie and James, the founders of Bryt. Natalie is a 24 year old University Design graduate who has always had a passion for fashion and design. James is 25 and after a career as a professional ski racer for the British Alpine Ski Team he chose to study Law at University. James has always been passionate about business and marketing. Two years ago we saw a niche that is an exciting opportunity and we are starting on our journey to fulfil this.